USB Explorer 200 (USB 2.0)
Quick Links
Related Products

USB Explorer 200 - Feature Tour
Displaying transactions and transfers
By default, the software groups transactions into high-level transfers for simple effective use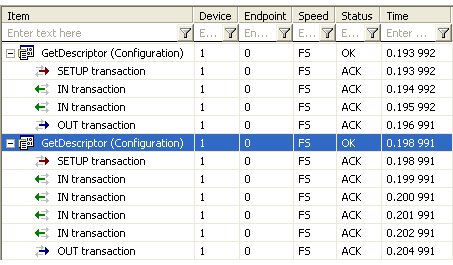 This illustration shows a section of the enumeration of a peripheral. It is possible to specifically distinguish a request made up of six transactions.
Grouping by transfer can be deactivated to display a list of unsorted transactions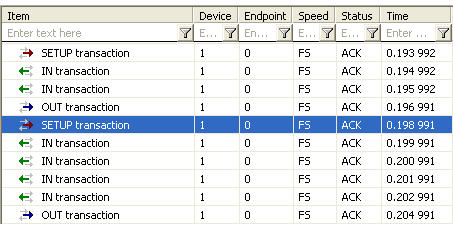 This illustration shows the same transactions as in the previous illustration, but this time not grouped in transfers.